Book an appointment now for your FREE Consultation Get a decision in principle today.
Who We Are & Why Use Us?
There are many low risk clients who are unable to obtain a mortgage having failed lenders automated decision systems. JP Mortgages, Independent Whole of Market Mortgages Broker have established working relationships with a number of lenders enabling us to place business usually needed to fall outside normal lenders underwritting criteria.
We have access to hundreds of lenders offering thousands of mortgage products. These lenders range from the high street through to specialised lenders to help with those quirky cases. Our aim is to find the best available mortgage which suits your needs and situation. I, John Phillips, have been in the financial services business for 36 years and i work at great speed to get you into your dream home. Call me anytime just for a chat with your many questions and i will put you on the right track immediately.
Case Study 1
Mrs Smith has recently sold her main residence and was looking to use a lifetime mortgage for a purchase in York. Mrs Smith, aged 66, could not obtain a traditional mortgage due to her income being insufficient at retirement. Mrs Smith also did not want to be tied into making any contractual mortgage payments. Mrs Smith bought a property for £158,000 and took a lifetime mortgage for £50,000 at a lifetime fixed rate of 3.27% with an insurance company. This plan allowed Mrs Smith to purchase her new home, allowing her to decide if she wants to make voluntary payments of up to 10% each year to service interest and also capital or not to make any payments at all and allow the interest to roll up against the property over her lifetime. *Interest rates at 08/03/2021
Case Study 2
Mr Jones, aged 66 owned a property in Wetherby valued in the region of £485,000. Mr Jones is retired with a state pension and a small occupational pension however, he is unable to obtain a traditional mortgage due to his annual income. Mr Jones has decided to stay where he is and not downsize property because he likes where he lives, the local area and his family live close to him. Mr Jones would like to raise a lump sum to make some home improvements and adaptions to his property, put some money into savings because he does not have an emergency fund, gift some money to his children as an early inheritance and have some money for himself so that he can purchase a new car and go on holiday. Mr Jones took a lifetime mortgage with a lifetime mortgage provider at a lifetime fixed rate of 3.23% raising a lump sum of £125,000. This allowed Mr Jones to meet his objectives and also allowed Mr Jones to make partial repayments at the plan when he had surplus income available during the year. *Interest rates at 15/06/2021
New RICS Reports
We now offer level 2 and level 3 RICS chartered surveying reports. If you have a property that you are unsure about, be it structurally or environmentally, then getting a RICS report will tell you everything you need to know about the property. Call us today to find out more.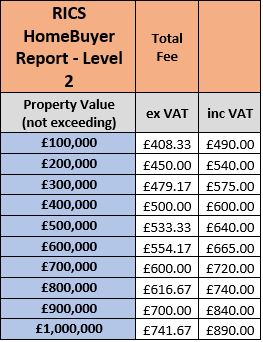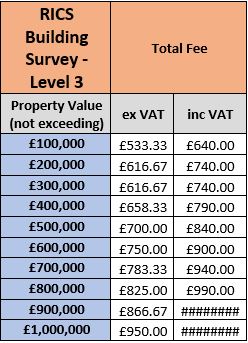 Fast, Efficient, Personal
JP Mortgages are expert mortgage brokers offering you fast, efficient and personal service.
Range Of Products
Not only do we have access to the full range of competitive products from the whole of the market, we also have access to exclusive products from niche lenders not available to the public direct.
Decision In Principle
In most cases we can give a decision in principle within 24 hours.
Advice & Recommendation
You will find our advice and recommendation second to none, ensuring that you receive the most appropriate mortgage to suit your needs.
Mortgages for any situation.
We are committed to providing a personal and efficient service as well as specialising in assisting people having difficulties obtaining a mortgage, whatever the reason.
Residential Mortgage
Residential mortgages can be obtained to facilitate the purchase or remortgage from the whole of the market and to also capital raise for whatever reason.
JP Mortgages Vision for First Time Buyers
RIGHT MOVES AT THE RIGHT PRICE. At JP MORTGAGES, as well as sorting you the best mortgage we also help clients to assess a property in the light of their current and future needs, offering objective advice on how these sit within a particular price point. Add this to our vast experience of presenting sealed bids ( often winning without having paid the highest price), then it really can pay to get JP for his professional advice when buying what for most people, is their most expensive purchase. So don't delay and give us a ring to see how we can help you.
---
John regularly attends NLA meetings of local landlords across Yorkshire and offers impartial, timely and authoritative advice to those present about the mortgage market in general, and to buy to let customers in particular. His free advice is always valued by landlords, giving as he does an overview on an ever-changing housing market.
John & I have worked together for many years, helping clients get mortgages and loans. I can genuinely say that there is no one I know who tries harder to get the best deal for his clients. John will always go that extra mile to help clients and I would recommend him to anyone who needs help to get the money they need.
John Phillips is, both in my opinion and that based on the experience of his work for NASUWT in Leeds, a reliable straight talking, honest and friendly financial adviser that I have no problem in recommending to anyone.
---